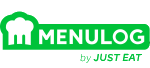 The Turkish Café has become something of an institution in Auckland, with the Ponsonby cafe being established around 35 years ago. (Its sister café in Newmarket pleased customers for around 20 years until the building lease ran out in November 2014.)
We serve fresh, honest food that we prepare in our own kitchens - chicken and lamb kebabs that we make from scratch and roast on the spit, Persian bread, and all our dips, sauces, marinades, and sauces. NO artificial ingredients here!
There are plenty of choices for vegetarians too, like our mezze platter, yummy falafel meal or falafel doner kebab, Turkish and Ottomans borek, vegetable moussaka, and the Turkish-style nachos with veg topping. We have gluten-free food options too - please ask your waiter for suggestions.
The menu at the Turkish Café is a wonderful mix of traditional Turkish and modern Mediterranean flavours, with a touch of 'kiwi flair' to make them truly unique. Turkey straddles two continents, with two European and six Asian countries as neighbours: Bulgaria and Greece on the west; Georgia, Armenia and Azerbaijan on the northeast; Iran (Persia) on the east; and Iraq and Syria on the south. This exotic fusion of cultures has heavily influenced Turkish cuisine in general, and you will see this reflected in our menu selections.
Note: Our menu takes care to use Halal meats.
Find us on Facebook...
Join our mailing list - type your email address in the box at the top right-hand corner of this page.
What our customers are saying about the Turkish Café

These are all verbatim comments from emails and our Facebook pages - thanks for the great feedback everyone! :)

"We had an awesome dinner last night! Service was superb... food was amazing"

"I LOVE THIS PLACE! We have just had another lovely dinner and my favourite restaurant! We drive all the way from Te Awamutu in the mighty waikato to dine here, you guys are the best!"

"Had the Bosses special dish! absolutly devine, totally worth it, with evrything u can think of on the 1 platter! yum!"
"Good food and friendly staff :)"

"The greatest place on earth!!!!"
"Delicious food and fantastic service"
"Thank you so much for an awesome Christmas party - you were both fabulous, and certainly took a weight off my shoulders :) Thanks once again, the photos and videos are fantastic!!! And of course, the food - it was absolutely delicious and plenty of it! Thanks again, very best wishes"
The service was professional,friendly and informative...The food was tasty, cooked to perfection and nicely presented. I will be back and would recommend as a must to try in Ponsonby