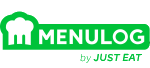 The Turkish Cafe is known for serving fresh, wholesome, good-value food. Our menu is inspired by Mediterranean and Middle Eastern cuisine with a strong Turkish influence. Available for dine-in and takeaway. We have plenty of vegetarian entrees and mains, and some gluten-free options. We offer a children's menu and we always take care to serve halal meat.
The Turkish Cafe has become a bit of an institution in Auckland, with over 30 years history since the mid 1980's as one of the mainstays of the Three Lamps shopping and dining area. During this time it has proved a hugely popular dining spot for locals and visitors alike. We've even had a couple celebrate their wedding with us, after originally meeting at the Ponsonby café!
The restaurant has a welcoming, rustic feel, with Turkish murals on the walls and interesting artefacts tucked into corners.
We have a lot of regular customers, so we must be doing something right!
Come and dine with us for lunch, dinner or something in-between. Enjoy a glass of wine or a cocktail, or try a bottle of Turkish Efes beer for a change. Or order a meal to go from our separate takeaway menu. (If you are short of time, just call us to place your order in advance, and we will have your food ready for you when you arrive.)
The Turkish Cafe is also an ideal venue for parties and group functions. Groups are always very welcome and we have a menu with example set meals for you to choose from. If you'd like a belly dancer to entertain your group, we can organise that for you at an affordable price.
We hope to see you soon. Owner and chef, Habib, and his team will be delighted to serve you.
The Café is open 7 days per week:
Mon: 11am - 8.30pm
Tues - Sat: 11am - late
Sun: 4pm to 9pm
We usually remain open on all public holidays except for a break at Christmas. No surcharge on any public holidays!
We look forward to welcoming you!
Enter our monthly prize draw
Everyone who joins our mailing list goes into our monthly prize draw, with a main prize of a $60 voucher and lots of runner-up vouchers for a free glass of wine or beer with your next meal. To join our mailing list, enter your name here, or drop your business card into the glass jar on the counter at the restaurant.